What you will find at The Lancefield​
Our Function / Conference Room
Our generous space provides options for all types of medium to large group and corporate events. From professional conferences & team building workshops, sporting or local club events & gatherings, birthdays & anniversaries, workshops etc, our function space can be tailored with decorations and menus to cater for a variety of needs. Please contact us to enquire about pricing and availability.
BNJ Events and Decorations
BNJ Events and Decorations partner with The Lancefield Lodge, and understand that planning an event takes great effort, time and of course a lot of patience! They offer a fully customised and creative luxury decor service. From modern to traditional, fusion to classic and romantic to dramatic, they go above and beyond transforming Event Decoration Design into a work of art. View event decoration gallery below, featured at The Lancefield Lodge. Call 0493 056 672 for more information
Other Services – Facilitator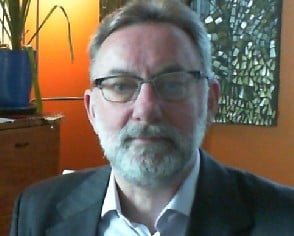 Graeme Kelly is an experienced program and workshop facilitator. He helps business leaders and executives create organisational impact to achieve better ROI. As an experienced Chair, CEO, NED, and Executive, Graeme knows what it takes to achieve success as he has been in your shoes. He has a strong background in leadership, governance and people and culture. Graeme hosts his workshops in our stunning conference room at The Lancefield Lodge. You can contact Danielle and Peter directly to find out more about working with Graeme as your facilitator.
Gymnasium
Knowing that relaxation for some people can be a break from routine and exercise, we are aware that for others, exercise is their form of relaxation! Our Gymnasium is available for use by our guests at their own discretion. Equipment includes: Treadmill, Exercise Bike, Rowing Machine, Universal Machine, Free weights & balls
Recreation Room
For the active & competition lovers and also great for families to spend quality time together! Fancy a game of cards, UNO, pool, darts, table tennis or a rowdy board game? Perfect for cold and rainy days, this communal space has a large TV, dining table, fridge, microwave, plus tea & coffee facilities for our guests to utilise. A small BBQ facility is also located right outside this great room.
Outdoor Activities
Outdoor Pool – Bring your togs and relax by the pool in the warmer months! Pool Towels & outdoor chairs are provided. Please note the Jacuzzi beside the pool is currently unavailable for use.
Steam Room– A great option for tired, sore bodies and general detox.
Tennis Court– Friendly or competitive… it's up to you! Tennis Racquets & Balls are provided (these are found in the Recreation Room)
BBQ & Gazebo – conveniently placed near the Pool to enjoy a snag while you socialise
Relaxation Space
This little corner of our restaurant was designed with YOU in mind! Whether you like to relax alone or in the company of others, our large couch & armchairs are the perfect place to sit, read newspapers or magazines, have a cup of tea, coffee or even a glass of wine! And in cooler months, cosy up beside our wood fire in the bar area.
Official Opening in 2020!
We will be continually updating our website as we progress. Things to look out for include our Bar, Wine Tasting Station the launch of Home Table, bringing you a rustic home style menu & long lunches…..YUM!!